Forex News: Yen and Franc Rise as Stagflation Boosts Risk Aversion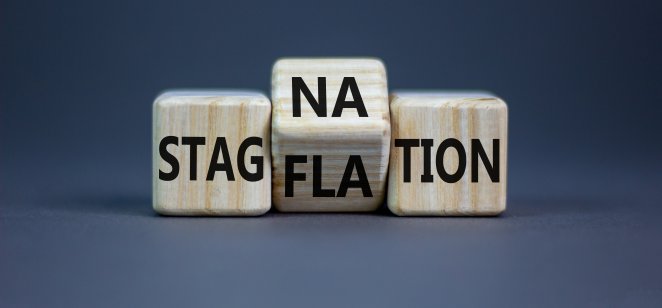 Traditional safe-haven currencies such as the Japanese yen (JPY) and Swiss franc (CHF) continue to attract safe-haven flows in European morning trade on Wednesday as risk sentiment worsens on rising fears of stagflation.
Expectations that high inflation will persist for a long time, requiring faster and more vigorous monetary tightening, even at the cost of economic growth, have altered market sentiment towards riskier assets, reversing the brief positive trend seen earlier this week. .
After the recent surprise rise in inflation in the US last month, this morning it was the turn of the UK, which reported another rise in the annual inflation rate – to 9.1% from 9% in April – matching expectations but updating new highs since 1982.
Today, the market is eagerly awaiting Federal Reserve Chairman Jerome Powell's testimony before the Senate Banking Committee, where he is expected to reiterate the Fed's goal of aggressively raising interest rates in order to fight against inflation. The US Dollar (DXY) was trading at 104.5 levels at 11:30 GMT, flat on the day.
US Dollar Index (DXY) steady ahead of Powell testimony
Chart of the day: Inflation continues to rise in the United States and the United Kingdom
UK and US inflation rate (%chg y-o-y) – Photo: Capital.com / Source: Tradingview
The Forex Market Today – June 22, 2022
Euro to dollar exchange rate today (EUR to USD)
Euro (EUR): EUR/USD is hovering around the psychological level of 1.05, after hitting an intraday low of 1.0468 at the open. Yesterday the Euro failed to break through resistance at 1.0540, although ECB members Olli Rehn and Peter Kaimr opened the door for a September half-percentage-point rise. The Vice-President of the European Central Bank, Louis de Guindos, warned this morning that inflation in the euro zone would remain above 8% for the next few months. Jerome Powell's speech could add further pressure on the pair if he offers hawkish comments.
Dollar to yen exchange rate today (USD to JPY)
Japanese Yen (JPY): The yen fell 1.1% against the dollar yesterday, with USD/JPY hitting 24-year highs at 136.7. The yen saw some buying activity overnight, with USD/JPY slipping to 136.2 amid global growth fears. Overnight, policymakers in Japan pointed out the importance of monetary stability and that hasty action is not desired.
Pound to Dollar Exchange Rate Today (GBP to USD)
British pound (GBP): After yesterday's strong session, the pound saw a selloff, triggered by increased market risk sentiment and fears of a recession in the UK. GBP/USD fell to an intraday low of 1.216 before regaining ground above 1.22 at the time of writing. CPI inflation in May met analysts' forecasts, coming in at +9.1% YoY and +0.7% MoM, but the base figure of +5.9% , against +6.2%, fell short of expectations, indicating that headline inflation continues to be mainly driven by surges in energy and food products. Despite hawkish comments from the Bank of England over the past week, growth concerns continue to hurt the pound in this phase.
Dollar-franc exchange rate (USD to CHF)
Swiss Franc (CHF): The franc is stable today and continues to trade in a very tight trend with the dollar, without any directionality. The break of support at 0.963 could launch an assault towards the neckline of the double top at 0.955.
What is your sentiment on AUD/USD?
Vote to see the sentiment of traders!
Australian dollar to US dollar exchange rate (AUD to USD)
Australian Dollar (AUD): The Australian Dollar (AUD) lost more than 1% against the US Dollar on the day and is trying to find support at 0.689. Despite the latest RBA minutes showing that further rate hikes will be needed, sellers dominated the Asian session on warnings of an economic slowdown, which is negative for growth-exposed currencies like the AUD. Falling commodity prices also dampened the enthusiasm of Australian buyers. If risk sentiment does not improve, the year-to-date lows of 0.683 could be tested.
New Zealand dollar to US dollar exchange rate (NZD to USD)
New Zealand Dollar (NZD): The kiwi is the weakest performer among major currencies today, down 1.3% against the greenback. The NZD has been following the price action of the neighboring Australian dollar, with NZD/USD trying to find support at 0.625, after failing to break through the resistance at 0.64 yesterday. The year-to-date low (0.619) is just 0.8% from current prices, and the bears could attack it if Powell makes any further hawkish remarks during his Senate hearing today. today.
US dollar to Canadian dollar exchange rate (USD to CAD)
Canadian Dollar (CAD): The Loonie lost ground against the Dollar, plunging 0.5% today, led by lower Oil, with WTI shedding 5% today and falling to $104 a barrel. USD/CAD extended its gain to the 1.30 barrier, erasing yesterday's losses.
Top Torques: Best Risers and Lowerers Today – June 22, 2022
Major Currencies: Today's Rises and Falls, June 22, 2022, 11:45 UTC – Photo: Capital.com
Forex Market Heatmap – June 22, 2022
Forex market heat map June 22, 2022, 11:45 UTC – Photo: Capital.com
Read more

#Forex #News #Yen #Franc #Rise #Stagflation #Boosts #Risk #Aversion